On 25th July 2016, Monday, Chung Ching's Secondary section had its Hari Raya Celebration in school which was hosted and organized by the Year 11 students. Every student, of different race and religion, came elegantly in traditional and trendy Malay clothing: 'baju kurung, for the girls and 'cara melayu' for the boys. It was overwhelming to see every individual of the school to join hand in celebrating one of the most important Islamic celebrations.
At 10.30am all the students and the teachers assembled in the hall to enjoy the various activities which were held in conjunction with the celebration, such as singing and acting. The highlight of the function was the quizzes because 'GREEN PACKET' was the prize given for the ones who answered correctly.
After the tremendous performances and quizzes, the crowd gathered at the dining area to munch on the delicious traditional cuisines which were sponsored by the Muslim teachers and students. The celebration ended with everyone digging into the delicious food prepared and not to mention, taking pictures among themselves and also with their beloved teachers.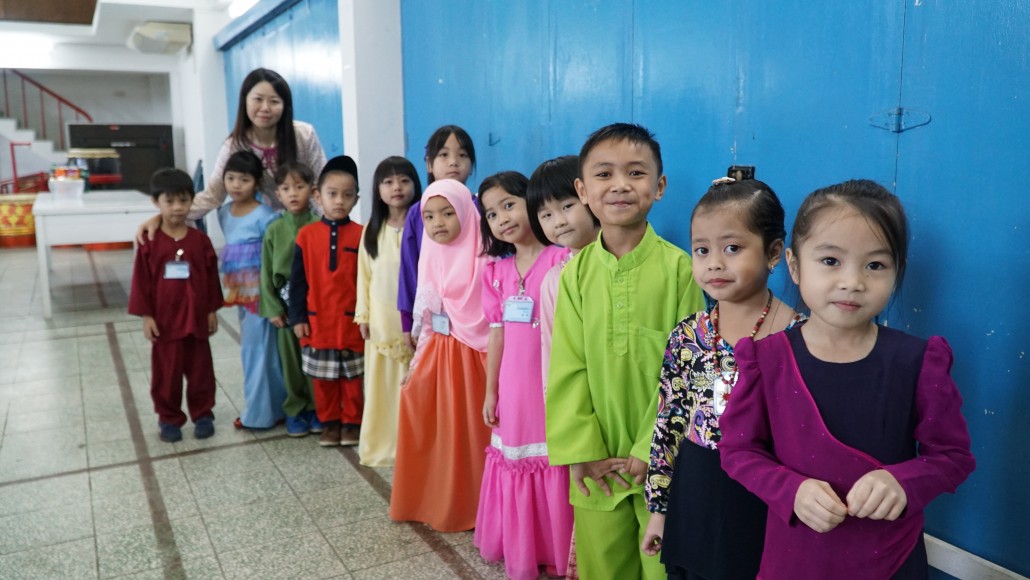 This post is also available in: 简体中文 (Chinese (Simplified))