The Swearing-in of Prefects for the academic year of 2016 was organized on 14 January 2016 for the Secondary section of CCMS, Seria.
The gathering included all the school teachers and students of CCMS secondary section and the Principal, Dr. Ang Sik Liong.
The ceremony which was started with the presentation of prefects' badge to the respective prefects by the principal was followed by the 27 prefects, from Year 11, taking their oath as prefects to carry out their duties efficiently and lead by example.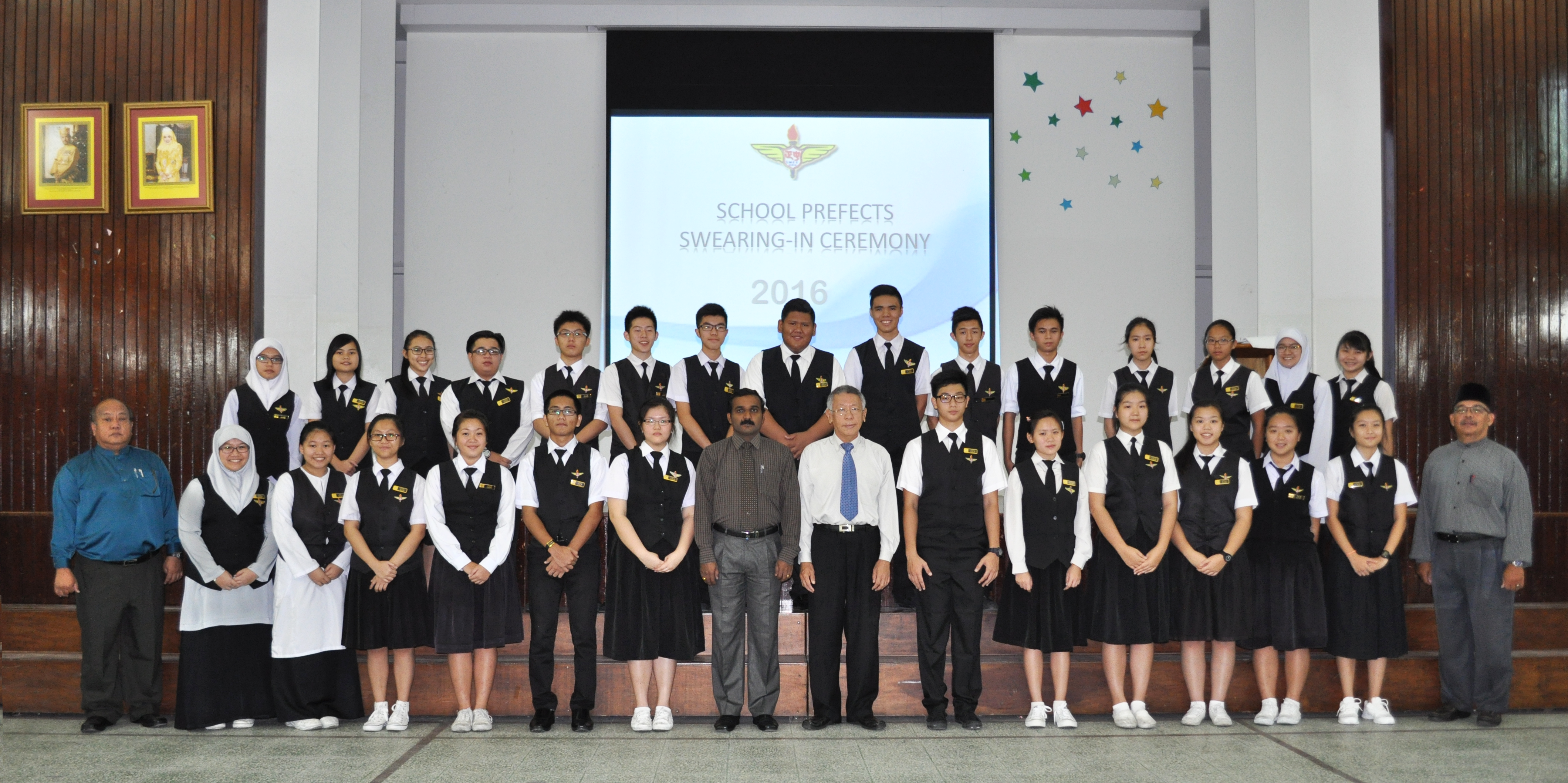 This post is also available in: 简体中文 (Chinese (Simplified))