Chung Ching Middle School held a graduation ceremony for its Years 6 and 11 students at its main multi-purpose hall in Seria on November 26.
Executive Chairman of the school's Board of Directors Chai Youk Fatt and Chairman Chin Kim Min were the guests of honour.
Other members of Board of Directors, teachers and staff of the school, as well as parents and guardians of the students were also present.
Principal Sim Jeng Siang congratulated the graduating students and hoped that the knowledge and values that they had gained through the years will continue to guide them as they further their studies.
The event also saw speeches from student representatives in Malay, English and Chinese languages thanking teachers, staff and parents.
The guest of honour along with other members of Board of Directors presented awards and certificates to students, including Academic Excellence, Awards for Prefects, Library Assistants, and Best Reader.
A video presentation on the graduating students' time at Chung Ching Middle School was also shown at the event.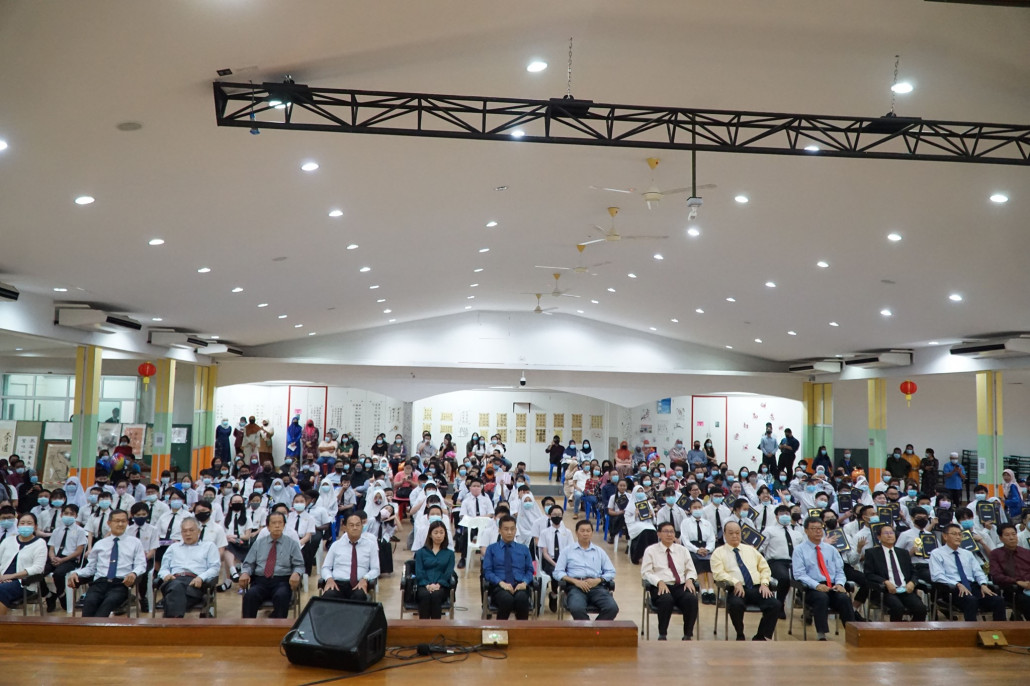 This post is also available in: 简体中文 (Chinese (Simplified))