Chung Ching Middle School's Malay teachers organised a Hari Raya Celebration for its staff and students on August 8.
The students, dressed in colourful Cara Melayu and Baju Kurung, gathered at the school's hall for the celebration.
Activities such as quiz for both teachers and students, and lucky draw for students were organized. The event also saw performances of Hari Raya songs by students from Years 9, 10 and 11.
Joseph Newn of Year 11 and Mek Shuet Yi of Year 10 won the title of Best Malay Costumes for the day.
The event ended with everyone enjoying a variety of Malay delicacies contributed by the Malay teachers and students.
one of the performances of Hari Raya songs by the students
A teacher was trying to answer a Hari Raya quiz prepared by students
The Principal attended the Hari Raya Celebration
One of the group singing performances by upper secondary students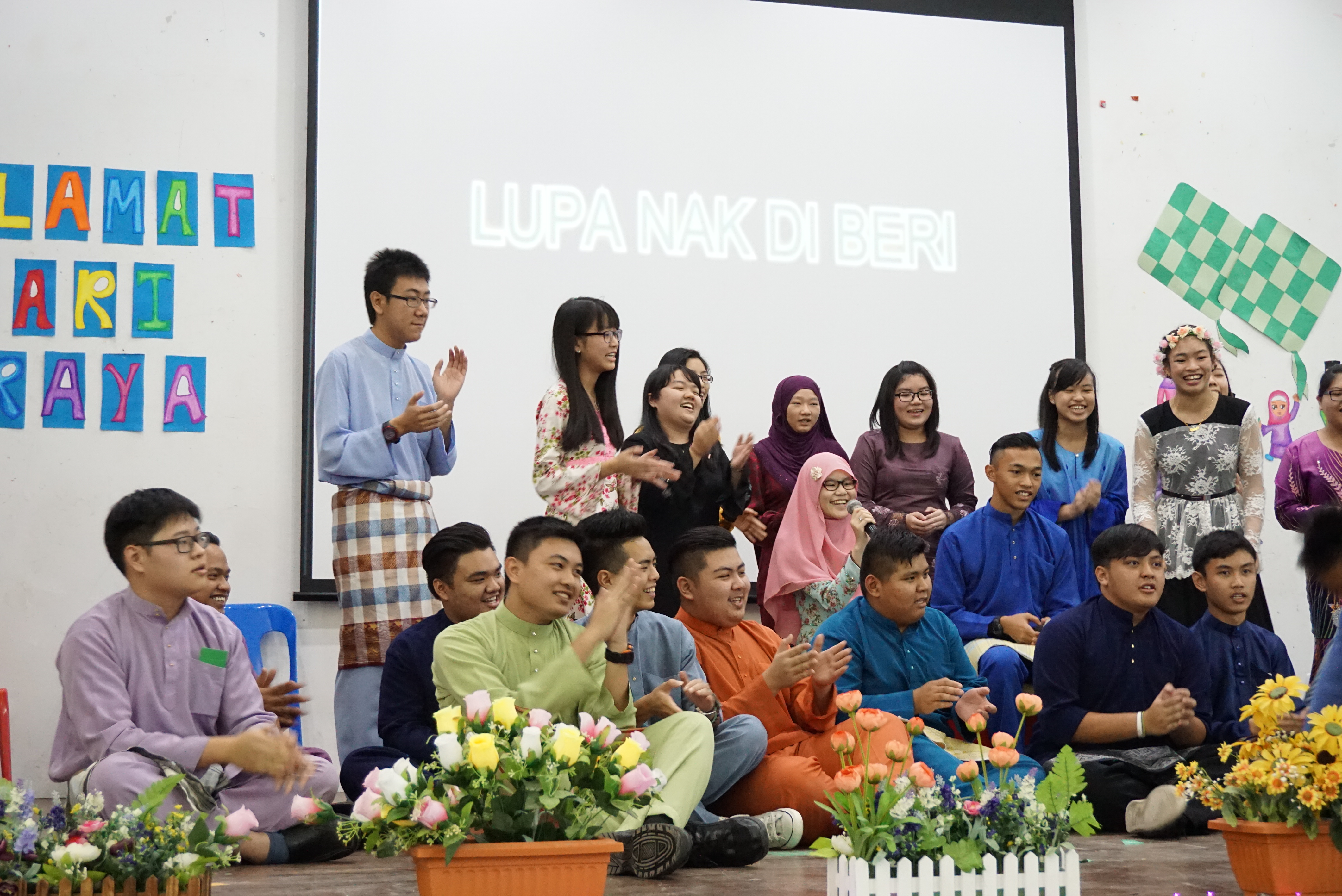 Teachers enjoy the food prepared by Malay teachers
Joseph Newn of Year 11 and Mek Shuet Yi of Year 10 won the title of Best Malay Costumes for the day