A total of 25 Year 11 candidates from Chung Ching Middle School sat for the GCE O'level examination in Brunei last year. The best result for the year is obtained by Patricia Sim Xiang Ru – 10As (9A* 1A).
Students have exceptionally performed in the subjects, Biology and Physics, with all the candidates obtaining As. Students who have taken POA, A Maths and D Maths have also performed well with 100% credits for the subjects. No doubt this year's fruitful results have further strengthened parents' confidence in our school.
In addition to the 10As achiever, Patricia Sim, Cindy Cheng Xin Yi and Kylie Elyza Binti Iscramuon have also performed equally well by both achieving 7A (3A * 4A) (2A * 5A) respectively. Three other students who have got 6As are Liew Man Tang (5A * 1A), Chong Zi Wei (4A * 2A) and Shane Milana Ak Jim (2A * 4A).
Dr. Ang Sik Leong, the principal of the school, is pleased to see that the students have continued to strengthen themselves and created another peak in the school's performance. He encourages students in this year's exam class to align with their senior sisters and work hard to get good grades. He also expresses his gratitude to the board of directors and teachers and hopes that the public would continue to support the school.
Patricia Sim 10A(9A*1A)
Cindy Cheng Xin Yi 7A(3A*4A)
Kylie Elyza Binti Iscramuon 7A(2A*5A)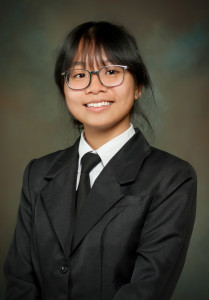 Liew Man Tang 6A(5A*1A)
Chong Zi Wei 6A(4A*2A)
Shane Milana Ak Jim 6A(2A*4A)
[/fusion_text][/fusion_builder_column][/fusion_builder_row][/fusion_builder_container]
This post is also available in: 简体中文 (Chinese (Simplified))